Axis Kite Surfboard - Brand New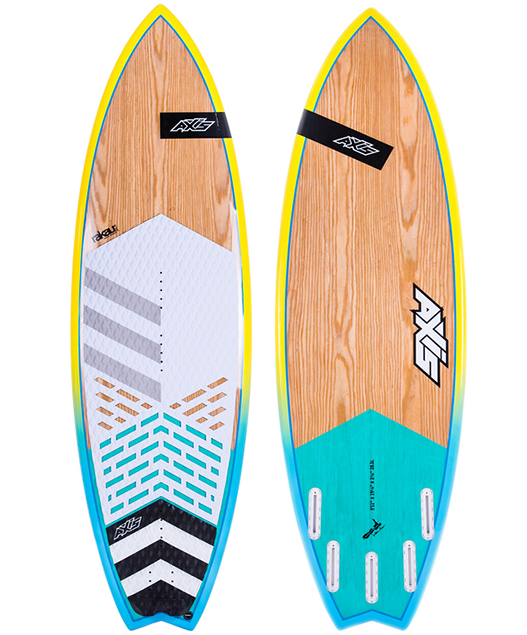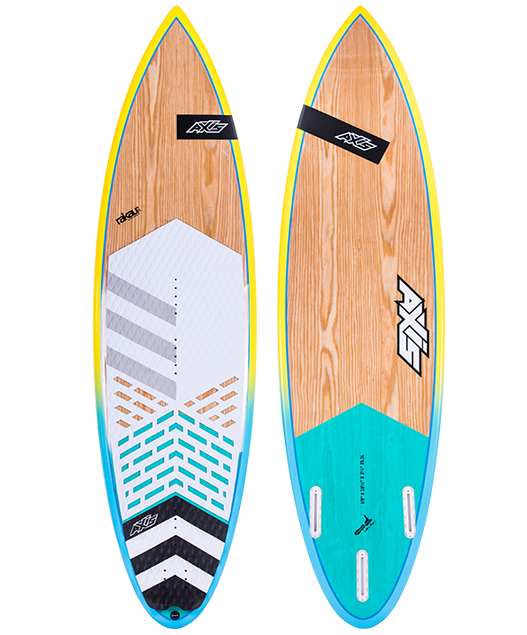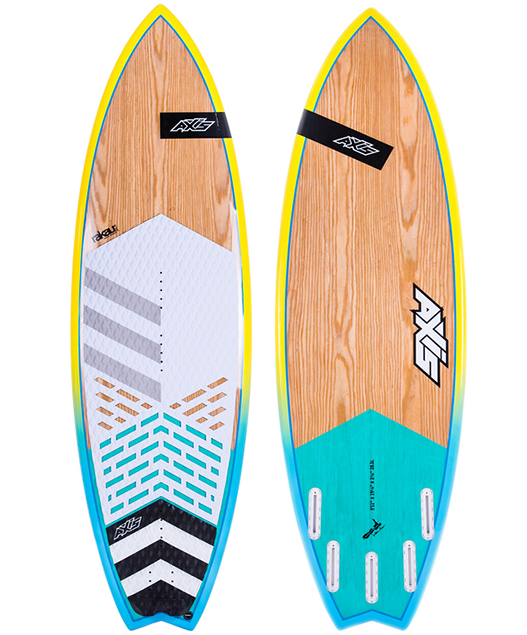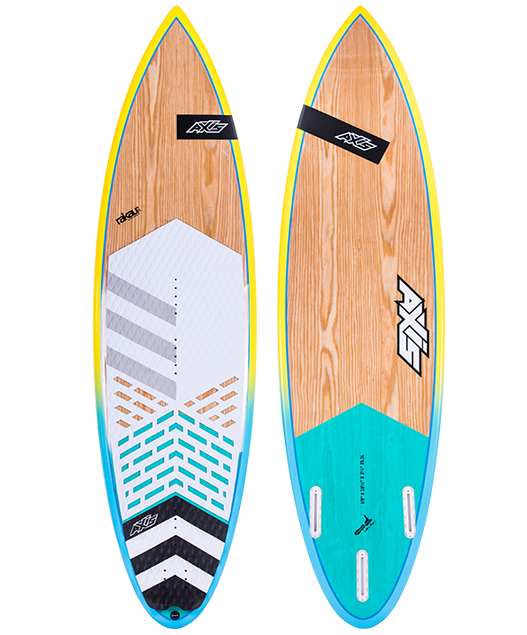 Axis Kite Surfboard - Brand New
2019 Axis Kite Surfboards
Axis New Wave Kite Surfboard - Freestyle Surf
Axis RĀKAU 5 FIN Kitesurf board - All Around Surf
Axis RĀKAU 3 – FIN Kite Surfboard Gun - Big Surf
Axis KAPUA Kite Surfboard - Strapless All Around Surf
Axis RIWAI Kite Surfboard - Small Surf
Axis New Wave Kite Surfboard -
Freestyle Surf
5'4 x 18"
5'9 x 19"
A very unique kite-surfboard and is one of our most popular boards to so many different groups of riders. The New Wave offers amazing versatility, being used as a twin fin, a skimboard with no fins, fully finned in the waves, as a flat water board, a light wind board, for learners, for pros, with straps, strapless, or flat water freestyle. This is a board worthy of the creative rider who shreds outside the square.
Axis RĀKAU 5 FIN
Kitesurf board - All Around Surf
5'4" X 17 3/4"
5'7" X 18 1/4"
5'9" X 18 1/2"
5'11" X 19 1/4"
Designed for powered strapped kitesurfing, this versatile collection of boards will take whatever you can throw at them. The EPS core has a 6mm Paulownia stringer, PVC reinforced deck, and tough oak veneer with 6 Oz. glass on top and 4 Oz glass below.
Axis RĀKAU 3 – FIN
Kite Surfboard Gun - Big Surf
6'0" X 18 1/2"
 
Axis KAPUA
Kite Surfboard - Strapless All Around Surf
Born from the desire for a feather weight surfboard that can stand up to the punishment of kiting. In an industry first we built this board using a high performance polypropylene fibre called InnegraTech which has outstanding impact and compressive strength properties. This results in a surfboard that is strong but light, so light that we named it 'Kapua', a Maori word meaning cloud.
5'4" X 17 1/2" QUAD
5'7" X 18 1/4" QUAD
5'9" X 18 1/2" QUAD
5'11" X 19 1/4" QUAD
6'0" X 18 1/2" THRUSTER
Axis RIWAI
Kite Surfboard - Small Surf
5'4" X 19"
The Riwai is our specialist shape for anyone who does not live at the sideshore/crosshore turquoise firing surfbreak where you can see your kite through the clear lip while being barreled in the lovely tropical waters of never never land. That's right, picture yourself making the most of small mushy onshore waves, surfing a lake, throwing down strapless airs, or racing sections for a bit of sideways slide hacks on small onshore mush!